Welcome to parks and gardens in Japan
A work in progress
The plan is to include all the parks and gardens (that are interesting) that I have visited. Show some personal photos and dig out the history of the site.
The Gyoen entry below is a rough draft copied from an entry in my blog.
Shinjuku Gyoen National Garden
Gyoen was visited last time, actually on the morning after arriving. So we (except me, of course, who was still high on being in Nippon – and remained so for most of the rest of the vacation) were all somewhat tired, and so at least for me, the memory of walking in the park remains a bit fuzzy. I can mostly remember focusing a lot on taking pictures, a lot of them, many identical and many with slight focusing problems and with a skewed angle. Somehow I managed not to take pictures upright that day, but with an angle of a few degrees, like I was leaning to one side all the time. The picture of the clock tower has been slighty corrected for that. The tower, by the way is visible from Harajuku and farther, and is a very prominent landmark (if one gets high enough) for Shinjuku.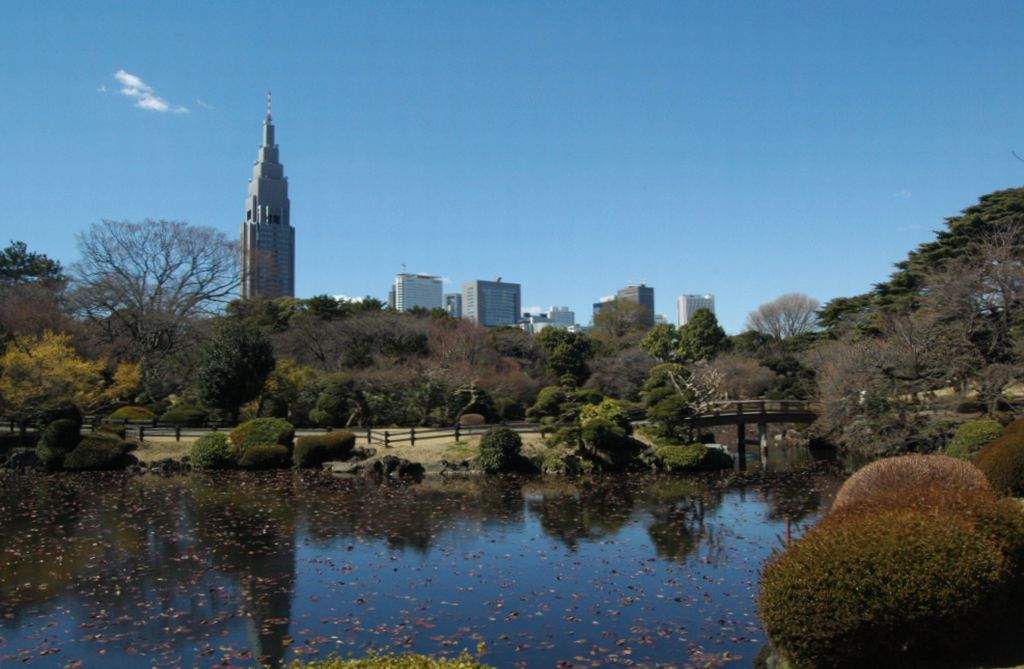 The garden is a mixture of French formal, English landscape and Japanese traditional gardening without loosing the characteristics of the individual styles. There are greenhouses with subtropical and tropical plants as well.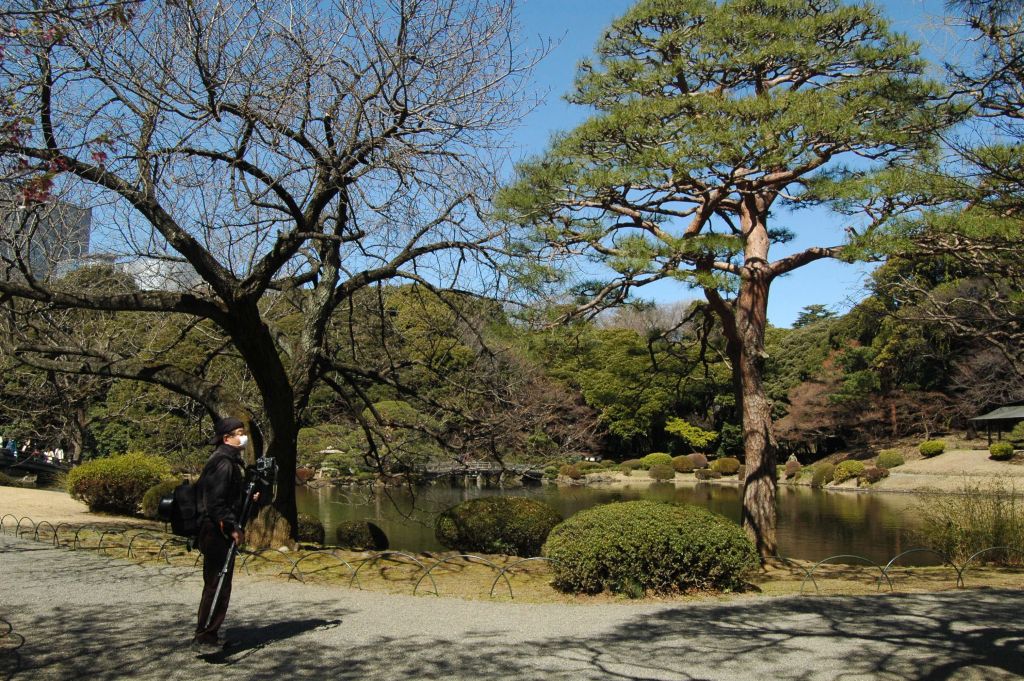 There are 1500 cherry trees which bloom from late March to late April depending on the sort. Last time it was easy to spot a cherry tree as there were always a group of locals standing beneath it taking pictures. And when in Japan ... Although it ended up being lots of pictures of cherry trees with japanese taking pictures of the cherry blossoms.
The garden is close to Shinjuku, a large shopping area which we really did no get to see much of last time, so a shop and relax option. It is located
here
(kmz file for Google Earth).