Welcome to places in Japan
A work in progress
The plan is list the most interesting places. Show some personal photos and find the background and history for the place. This is sort of a learning trip for myself.
The Nihonbashi entry is a rough draft as I am still trying to find my footing.
Nihonbashi
Nihonbashi literally means "Japan Bridge". When the government moved to Edo in 1603, Nihonbashi became the official center of Edo. It is still considered the center today, and all distances from Tokyo to other cities in Japan are still measured from that bridge. Today Nihonbashi is part of the Chuo ward in Tokyo.

Our hotel was located close to this bridge (see also the 61 days to go posting) and we walked a couple of times across it during our stay, including on the first day when we arrived in march 2007.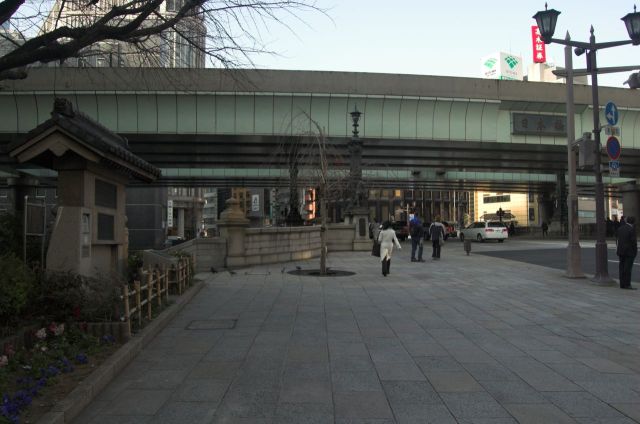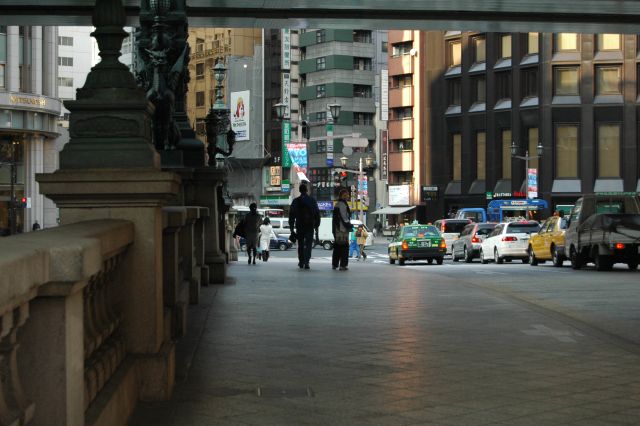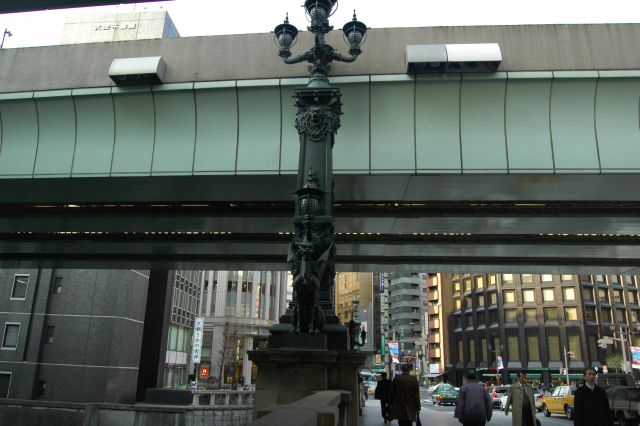 And a few pictures of the bridge from November following.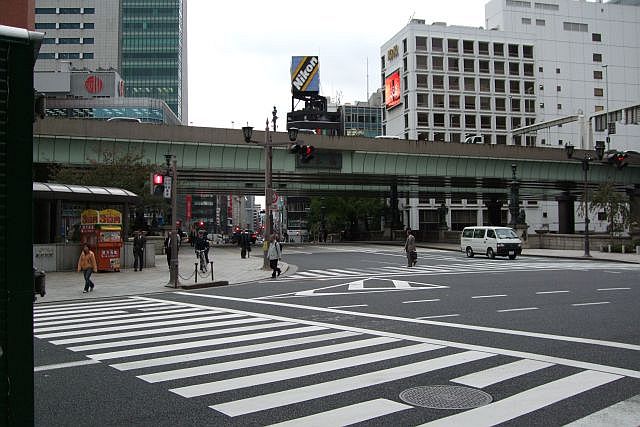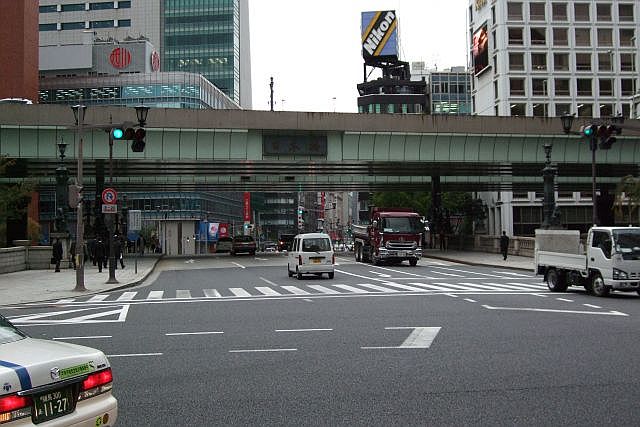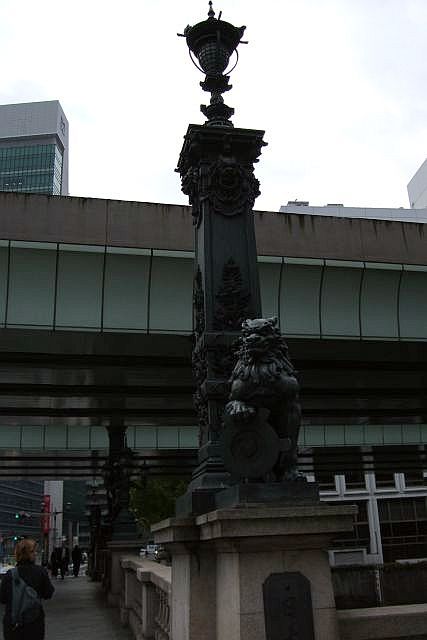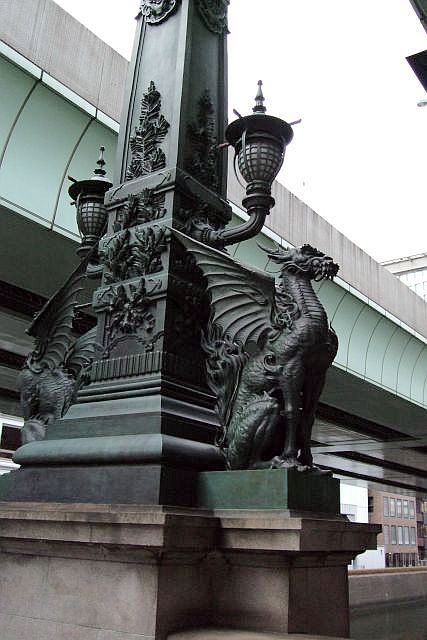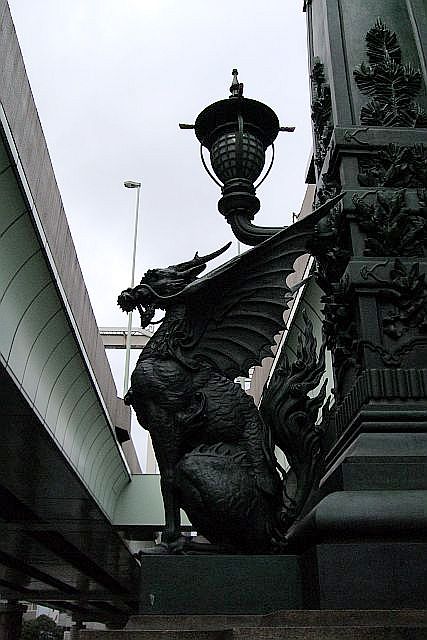 You can see that it is impossible to get any kind of view of the Nihonbashi bridge without the expressway on top of it. Notice the 2 tourists in blue overcoats on the pictures and how they get farther and farther away until they disappear in the last picture.
Nihonbashi was a busy district during the Edo period, built around a network of canals, which were used by merchants to bring their goods directly to the city. Today it is a business district with mostly banks and other financial companies, although there are some exceptions like TDK and IBM, that have their Japanese headquarters here. There are a number of large department stores as well, like the Mitsukoshi department store, which has its main branch here on Chuo-dori.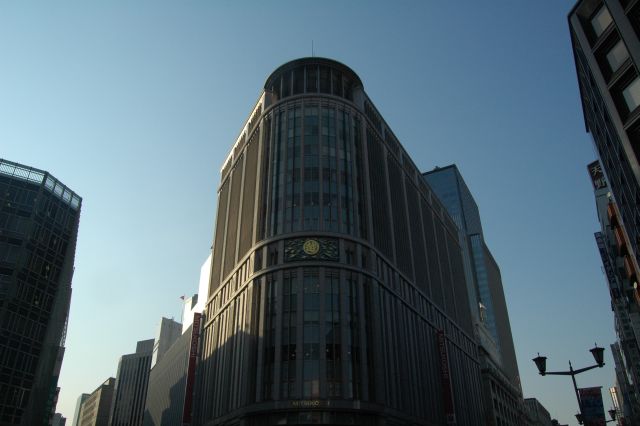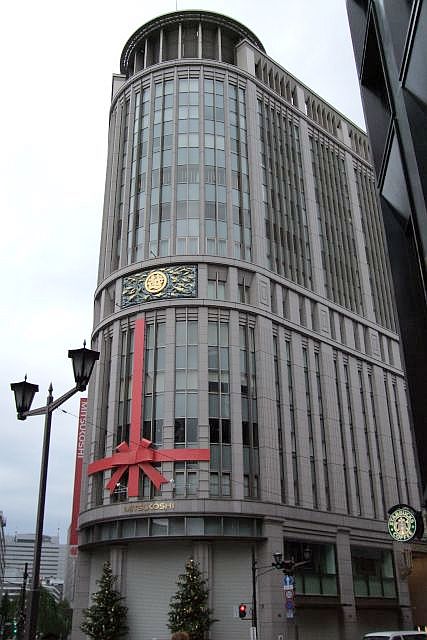 The expressway was built over the Nihonbashi bridge just before the 1964 Summer Olympics, obscuring the view of Mt. Fuji from the bridge and also obscuring the view of the bridge itself. Lately there have been petitions to move the expressway underground and bring this historical bridge back to its past glory - well, it would be nice to be able to walk on the bridge without the feeling of several tons of cars and other vehicles moving swiftly above your head.
And the Starbuck's where I drank my first Cinnamon coffe and my first coffee on Japanese ground.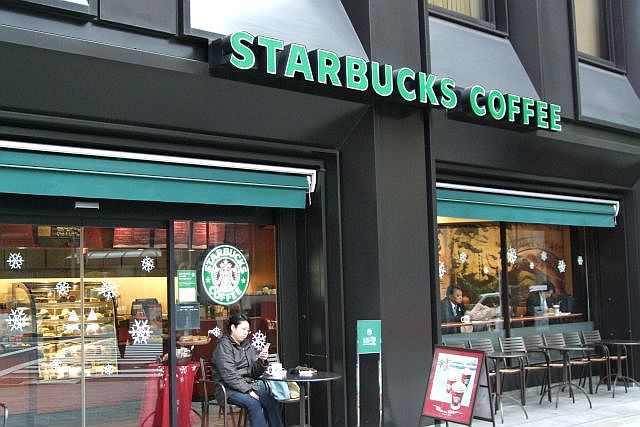 There are some nice pictures of the old Nihonbashi
here
.
Tokyo Tower
TBD